Welcome to exhibit at Vitalis!
The exhibition and conference are two integrated parts of the event at Vitalis. This means that conference participants can explore exhibited products and services that relate to the topics discussed in the seminars.
Leading players and companies in the sector present solutions connected to the seminars. Nearly 50% of last year's visitors to the exhibition, of which the majority were decision makers, said they made investments following the showcase of solutions they saw at the exhibition. This statistic clearly shows the importance of exhibiting at Vitalis!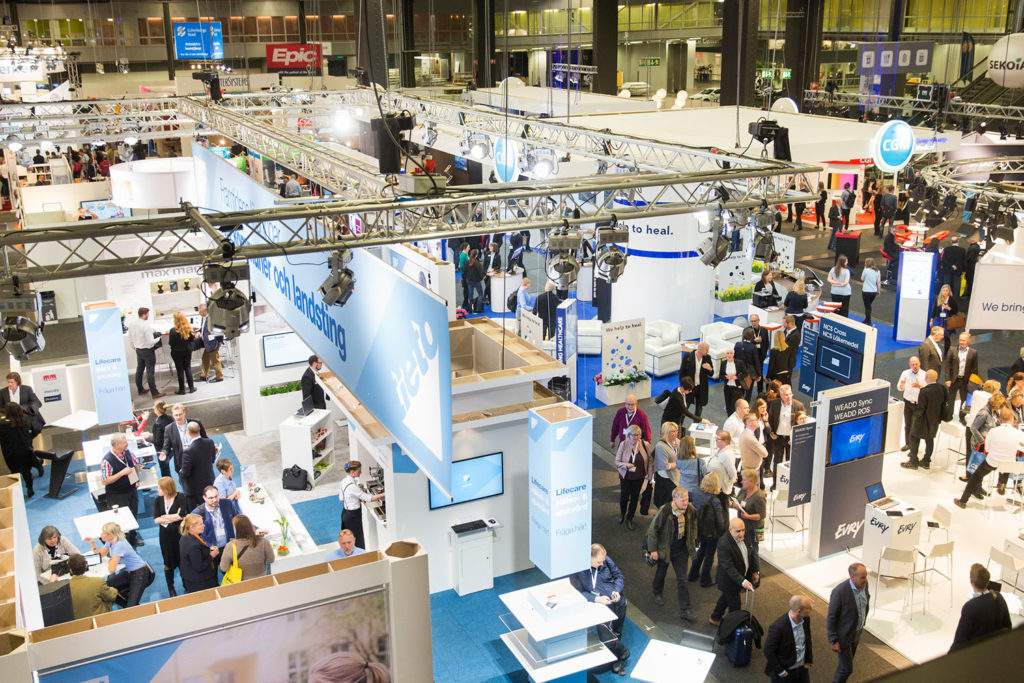 Partners
SpeakerPartners
Official media partner
Official fair magazine supplier
Partner organisations

Business Region Göteborg, Inera, IT-universitetet Göteborg, eHälsomyndigheten, Göteborgs Stad, MedTech West, Sahlgrenska akademien, Sahlgrenska Science Park, Sjukhusläkarna, Socialdepartementet, Socialstyrelsen, Swedish Medtech, Svensk Förening för Medicinsk Informatik, Svensk Förening för Medicinsk Teknik och Fysik, Sveriges Kommuner och Landsting, Sveriges Läkarförbund, Svensk sjuksköterskeförening, Vinnova och Vårdförbundet