An Update – Location Based Technologies (LBT) and their impact on improving care, safety and the patient experience.
Leveraging the use of auto-ID, BLE, RFID, RTLS, sensors, wayfinding and wireless technologies in healthcare.
Monday May 20th, 10 am – 5 pm
…. delivering better quality health to patients at lower costs
Location Based Healthcare can take many forms – tracking everything from assets and people to optimizing workplace utilization, enabling wayfinding applications and managing building systems – all in real time.
This one-day conference will explore how hospitals have harnessed many existing as well as new technologies to improve processes and the patient experience. How did they introduce new technologies into existing IT systems? How do location-based technologies affect the hospitals internet of things?
Within the framework of real-world applications, this interactive conference will bring together academicians, healthcare professionals and technology vendors to guide a pragmatic discussion on how hospitals are realizing the benefits of leveraging REAL TIME location-based data FOR IMPROVED PATIENT CARE AND SAFETY.
Attend this conference to network and learn how you too can leverage the real time data derived from auto-ID,BLE, RFID, RTLS, Sensors and Wireless technologies to improve your delivery of digital health.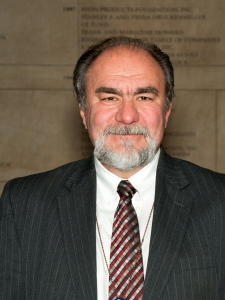 Keynote
Paul Frisch PhD, Chief, Biomedical Engineering,
Department of Medical Physics,
Memorial Sloan-Kettering Cancer Center
Who should attend?
VP / Director of Biomedical engineering
Managers of Supply Chain
Pharmaceutical Supply Chain
High value asset manager
Healthcare professionals  who are responsible for improving Patient Care and Safety and the patience experience
Directors of Health IT
VP for financial   Services
I o T professionals
OR managers
ED/ER managers
This conference is arranged by Vitalis in cooperation with Intelligent Health Association.
Conference inkl. lunch and coffee breaks : 2 700 SEK excl. VAT

Conference inkl. lunch and coffee breaks if you also have registered for Vitalis Conference 21-23 May: 1 800 SEK SEK excl. VAT 
Interested in sponsoring this pre-conference? Please contact Maria Sterner, maria.sterner@svenskamassan.se, +46 31 733 818193.