Intelligent Hospital Pavilion (IHP) is connected healthcare environments with structured patient rooms, which will contribute to increased awareness and understanding of the many technical and innovative solutions used in a clinical care setting. If this innovative technology is used properly, it can have a huge positive impact on patient safety and quality of care, and also contribute to reduced operating costs.
As a visitor you can take guided tours (once every quarter), which is a presentation of the various opportunities to deliver real-time data from the patient's room/bedside to the doctor's equipment, thereby giving care providers timely and reliable information about patients and processes. The target group is, for example, clinicians, decision-makers and purchasers.
In addition to the guided tours there will also be a stage program with presentations.
Sponsors Intelligent Hospital Pavilion 2019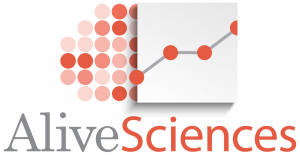 Stage programme for Intelligent Hospital Pavilion
Intelligent Hospital Pavilion is a showcase on the many applications of technology and innovation within a clinical setting.
See the programme
Participating companies 2018
Best
Evry
Ascom Sweden
Stanley
Cerner
Allen Myrin AB
Hewlett-Packard enterprise
Cambio Healthcare Systems
Philips Healthcare
Intelligent Hospital Pavilion is organized in cooperation with the IHA, Intelligent Health Association, which has many years of experience in similar arrangements, for example at HIMSS.
Want to show your solution in the pavilion?
We believe that the Intelligent Hospital Pavilion can become a highlight of Vitalis, so take a chance to be a part of this innovative new attraction! It is an excellent opportunity to create awareness and bring products and services to market, meet new potential customers and build relationships with existing customers.
For more information, please contact Håkan Arenvid, 031-708 8649 or Maria Sterner, 031-708 8235.