By 2025, Sweden will become the best in the world at exploiting the opportunities offered by digitisation and eHealth, making it easier for people to achieve quality and equality in health and welfare. Investing in eHealth solutions will be a necessity in order to overcome the challenges faced by society – an ageing demographic profile, mounting costs and pressures on budgets. A part of the challenge is to gather enough information and knowledge to ensure that the correct eHealth and digitisation investment decisions are made, and that new regulatory frameworks are complied with.
The Nordic region, Sweden in particular, features world-class healthcare and research institutions, highly skilled hardware and software expertise, a thriving industry and a strong startup scene. If you are interested in the Nordic market – or in ideas and experiences of the Nordic countries – join us at Vitalis 2024 to get the big picture.
International Programme
Vitalis offers a variety of opportunities tailored to the needs of international guests: all events in the International Programme are suitable for an English speaking audience.
Audience
Vitalis is a meeting point for everyone working strategically or operatively with business development and eHealth issues within healthcare and welfare. Visitors are from municipalities and county councils as well as from authorities and the private sector. Examples of visitors:
Decision makers and Business Developers in healthcare
IT Managers/Strategists/Architects in healthcare
Project Managers
Care Administrators
Researchers
Physicians, Nurses and other Clinical Staff
Social Care Managers/Care Managers/Elderly Care Managers
Politicians
Buyers
Why visit Vitalis? Networking for the future of healthcare
What will our work processes look like in the future, and how can we make the most of new technology in health and welfare? And how do we achieve more and better outcomes with fewer resources? Finding the right answers is rarely easy; unfortunately, you can't simply pick an all-embracing IT solution off the shelf.
But Vitalis is there to help you on the journey. With over 200 exhibitors, 400 seminars and masterclasses covering all aspects of eHealth and digitisation, and the opportunity to network with and learn from 6 000 of your colleagues and peers, Vitalis is the only conference and exhibition in Europe that gives you the big picture. So, join us for the eHealth transformation.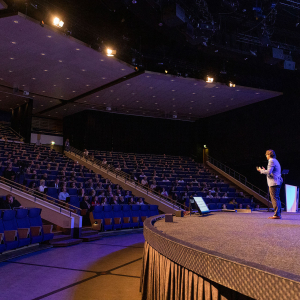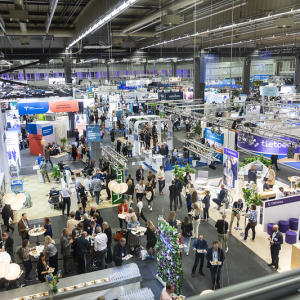 Upcoming events
2024: May 13-16
2025: May 20-22