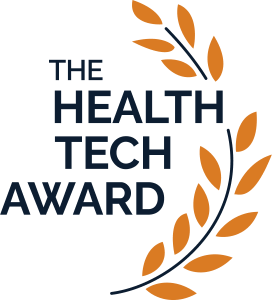 HealthTech Award is a cooperation between Vitalis and GREAT, celebrating health tech innovations that make a difference for people's lives.
The prize is awarded to an innovative company based in Sweden providing a healthtech solution or product that has a proven positive impact on healthcare, prevention, prediction, health and/or quality of life.
The winner will be announced at the opening of Vitalis, the largest e-health event in Scandinavia.
The prize consists of:
Tailored innovation session with CGI, focusing on how to improve speed and value from the innovation process. Value 50 000 SEK.
A strategy workshop with HiQ, tailored to the winning company's digital needs. Value 50 000 SEK.
Expert legal advice with MAQS
Present at one of GREAT's events during 2022
Jury members
Charlotta Gummeson, CEO, Sahlgrenska Science Park
Erik Wilhelm Graef Behm, Vice chairman, GREAT
Frode Langmoen, Technology Executive Nordic Business Development and ISVs
IBM Global Business Partners
Helena Theander, Node Manager, AI Sweden
Jon Nilsson, Vice President Life Sciences, Government & Health, CGI
Lars Lindsköld, Regional Development Officer, Region Västra Götaland
Maria Sterner, Business Manager Vitalis
Margareta Wallenten, Director, Healthtech Nordic
Criteria for participation
Examples of the assessment criteria the jury is looking for:
Innovation
A product, service or solution with valuable outcomes for the individual, patient, clinician or healthcare organisation.
Involvement of users/patients in development
Scalability and Market Potential
The pathway to national and international growth, size of market.
Prediction
Predictions that give the tools and insights for preventive health care
Sustainability
Referring to Agenda 2030
Care outcomes
Social Impact
Eg. jobs generated, impact on society and improved quality of life.
Entitled businesses may participate with several different products, services or solutions if they meet the criteria.
"The award shines a light on healthtech innovations that can make a real difference in people's lives. It's a way to encourage entrepreneurial spirit and showcase ideas transforming healthcare and social welfare." Maria Sterner, Manager Vitalis
"We believe that digitalisation is an enabler for enhanced prediction and treatment of diseases. This award is in line with our ambition to collaborate and bridge the gap between technology solutions and needs within healthcare." Jerker Lindsten, Chairman, GREAT
For more information, please contact:
Maria Sterner, affärsansvarig, Vitalis
maria.sterner@svenskamassan.se
tel +46 31 708 82 35
Tore Johnsson, styrelseledamot, GREAT
tore.johnsson@vgregion.se
tel +46 70 602 20 90